Cleveland Starbucks Workers File for NLRB Election
brian.pearson
10 Jan, 2022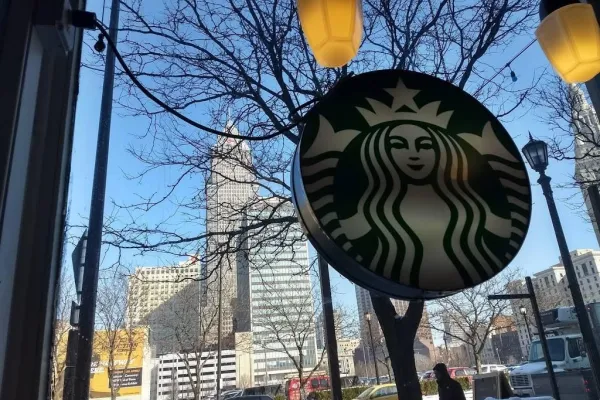 Downtown Cleveland's W. 6th Street Starbucks may become Ohio's first unionized store after workers filed a petition for a union representation election early Monday morning.
In a letter to Starbucks CEO Kevin Johnson and signed by a majority of the store's employees, workers said that they did not feel "adequately cared for in terms of consistent guidelines or effective safety measures" during the COVID-19 pandemic, saying that the experience led to "burnout, disillusionment, and a feeling that rather than being considered "partners," [they] are simply cogs in a machine."  
CMRJM Workers United Ohio State Director and North Shore AFL-CIO Executive Board member Mark Milko said, "In Cleveland and across Ohio, young workers in the service industry have sacrificed, while the CEOs and big shareholders rake in record profits. Workers United is proud to stand with Cleveland Starbucks partners as they attempt to win a real seat at the table, safety on the job, and economic justice. Their fight is our fight, and we've got their backs."
Workers at the 6th Street café join workers in Boston, Knoxville, Chicago, Broomfield (CO), Mesa (AZ), Seattle, and Eugene (OR) in recently filing for elections. In early December, workers in Buffalo, NY, voted to unionize in a watershed moment for Starbucks.
Follow us on Facebook and Twitter for the latest updates on Cleveland's organized labor movement.