CARE Local 1975: "Cleveland EMS Saves Over 100 People"
CARE Local 1975 Press Release
20 May, 2022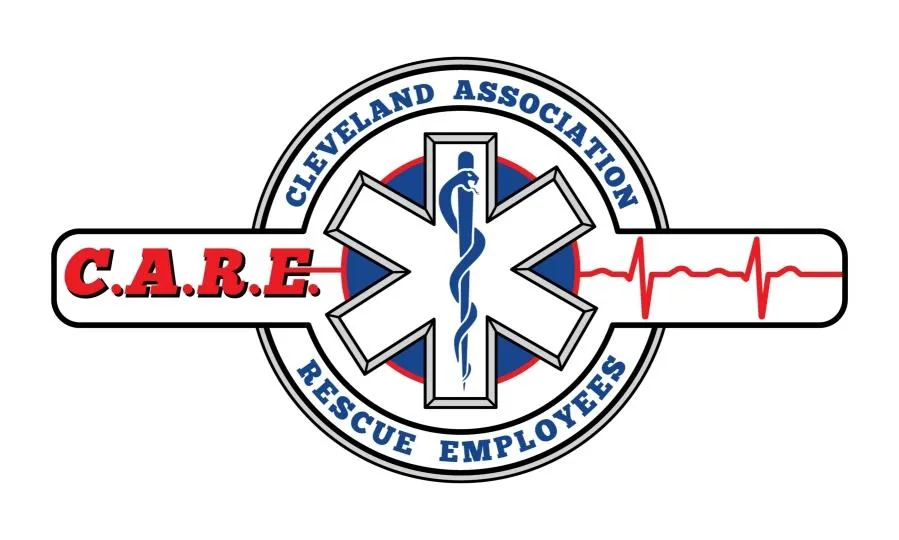 104 Lives Saved
132 Different EMT's & Paramedics Contributed 
CLEVELAND, Ohio – During this 47th Annual EMS Week, the Cleveland Association of Rescue Employees ("CARE"), is proud to recognize the men and women of Cleveland EMS (CEMS) who helped save over 100 lives.
Data obtained by CARE from the City of Cleveland shows that during a 3‐year period between 2019‐2021 ‐ including the height of the Covid Pandemic – 132 CEMS EMT's & Paramedics assisted in saving the lives of 104 individuals who were in cardiac arrest and subsequently released from the hospital. A cardiac arrest occurs when a person's heart stops beating and CPR is indicated. A cardiac arrest is one of the most complicated and critical situations an EMS professional will encounter.
Leading the way was Paramedic Matthew Purtee. A 4‐year veteran of the Division who helped save six (6) lives from those who suffered an out‐of‐hospital‐cardiac‐arrest. When told that he helped save these individuals Purtee noted how it is a team effort, saying "From the dispatchers who take the call and give pre‐arrival instructions, to bystanders performing CPR, assistance from the Cleveland Fire Department and the hospital staff who provides definitive care, a lot has to fall into place for a successful outcome."
The American Heart Association (AHA) notes the importance of bystander CPR, Automated External Defibrillator (AED) usage and advanced care delivered by paramedics in cardiac arrest events. CEMS providers boast an impressive 35% average survival rate of those who suffer from an EMS Witnessed Cardiac Arrest event. CARE President Mark Barrett stated, "It's a testament to the skill level and training of those who work in the division." Barrett continued, "Our EMT's & Paramedics are the most experienced in the State of Ohio and that experience certainly played a role in the 104 lives saved."
On Wednesday, May 17, 2022, the City of Cleveland recognized Cleveland EMS crews in an awards ceremony at Cleveland's Music Hall. Due to the large number of patients saved over the 3‐year period, the city was only able to recognize a smaller number of crews. Mayor Justin M Bibb, Council President Blaine Griffin, Safety Chair Michael Polensek, Safety Director Karrie Howard, Commissioner Nicole Carlton, and Dr Eric Franz highlighted 11 of the 104 saves and noted the incredible work performed by these highly trained paramedics in this ceremony. Video of this ceremony can be viewed and used with permission at the following link: https://fb.watch/d5qo8i4V_R/
###
CONTACT:
Mark Barrett, President
Cleveland Association of Rescue Employees 216‐543‐9066
mbarrett@care1975.com
Tim Sommerfelt, Secretary
Cleveland Association of Rescue Employees
216‐548‐4242
tsommerfelt@care1975.com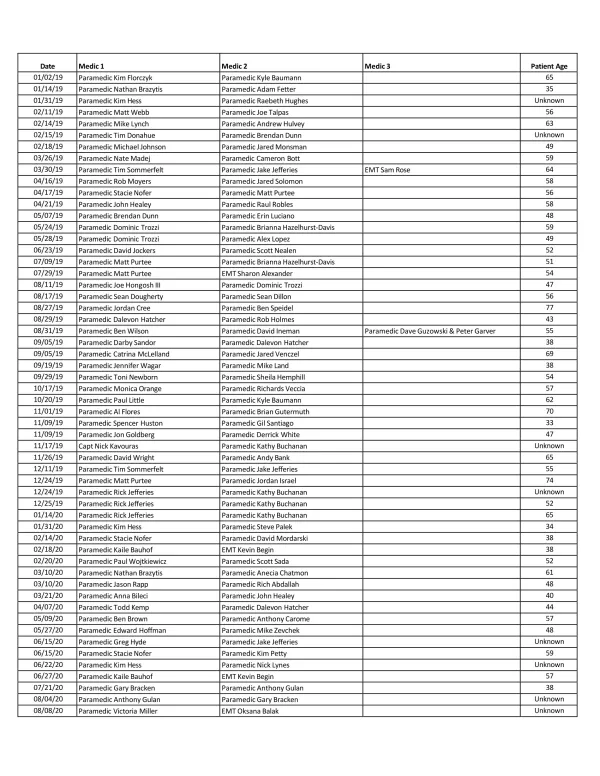 The Cleveland Association of Rescue Employees, AFL‐CIO, is a 501(c)5 non‐profit labor organization representing approximately 260 Paramedics, Emergency Medical Technicians and Emergency Medical Dispatchers, who work for the City of Cleveland, Division of EMS. These dedicated men and women work in Cleveland's 911 Regional Emergency Dispatch Center, as well as on 25 Advanced Life Support ambulances – operating 24 hours a day, 7 days a week throughout the City of Cleveland. In 2021, Cleveland EMS received 124,842 incoming emergency calls; responded to 109,370 calls; and transported 75,266 patients to area hospitals.