Are You Ready to Vote?
This November, organized labor will combat the power of organized money. We're voting to protect our freedoms—and our voices will be heard. Sign the pledge to vote in November.
NORTH SHORE AFL-CIO FEDERATION OF LABOR - CLEVELAND'S UNIONS
The North Shore AFL-CIO Federation of Labor is the organized voice for 85,000 working people from nearly 150 local unions in Cuyahoga, Lake, and Geauga counties. By joining together across sectors and industries, we can achieve economic stability, family-sustaining wages, and a brighter future for everyone.
Connect with Us
Sign up to receive email updates about our work and how you can support working people.
Celebrate America's Unions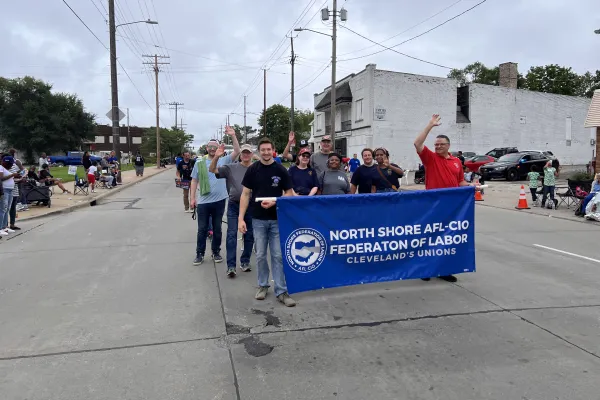 Celebrate America's Unions
O'MALLEY TO PARTICIPATE IN "BUILDING A BETTER OHIO" CONVENING AT THE WHITE HOUSE